Drummer terbaik di dunia itulah sepintas pikiran kita jika kita melihat gerka dari seorang drumer menabuh drumnya. sangat energik dan terlihat keren. namun dari sekian banyak drummer, disini sahabat anehdidunia.blogspot.com akan kami berikan beberapa pemain drum terbaik di dunia.
1) Shannon Leto (30 Seconds to Mars)
2) Yoshiki Hayashi
3) Jimmy "The Rev" Sullivan (Avenged Sevenfold)
4) Neil Peart (Rush)
5) Joey Jordison (Slipknot)
6) John Bonham (Led Zeppelin)
7) Lars Ulrich (Metallica)
8) Travis Barker (Blink 182, Plus 44)
polyrythms and time signatures and he just rocks My favorite songs with him are Reflection, Lateralus.Right in Two, and Ticks and Leeches.

"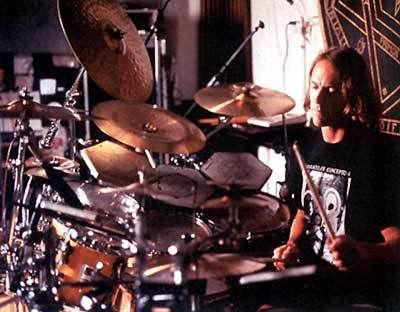 Baca juga Logo Google Yang Pernah Ditolak